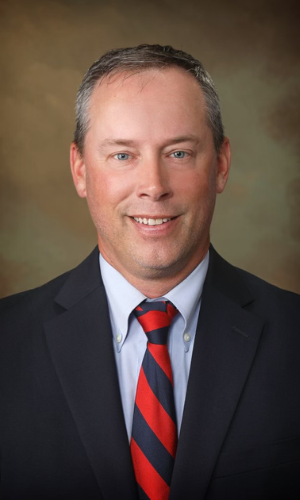 Dear Rebel Nation,
I am so honored to introduce myself as the next Head of School at Carroll Academy. I have met
most of the staff and am looking forward to meeting the students and families that make this
school great!! I am also looking forward to listening to your thoughts, as well as your concerns,
about how to make our school even better than it already is.
I have spent most of my career at Delta Academy where I made many lifelong friends and
memories. I spent this past year at Greenville Christian School. Without my GCS family and this
last year spent in Greenville, I would not be where I am today in mind, body, and spirit, and for
them and that short time I am truly thankful. Prior to Delta Academy, I worked at Southaven
Middle and High School. I am a graduate of Harding University and I received my Masters at
Delta State University. I have been a classroom teacher and basketball coach over the last
eighteen years and an administrator for over ten.
I believe that education is a lifelong process, and that we as educators must be lifelong
learners. I am excited to bring my experience, openness to learn, and other various approaches
to support our students and our faculty. The relationships between families and Carroll
Academy will be vital to the success of our students.
I also want you to know that I believe in hard work, discipline, and in doing things the right way.
We will act and react to things in the rights ways, and if we fail, we will learn from our mistakes.
Many things are learned in making mistakes, but successes are achieved in not accepting failure
as the final outcome. We will always strive to be better than we were the day before.
To our students, I cannot wait to meet you all and hope you are excited about this upcoming
year. It will be fun, and I truly hope it is your best year yet!!
To conclude, the door to my office is always open to you. I welcome your conversation and
input as we keep our students the primary focus of our work.
Sincerely,
Barry Finnie
Head of School
Carroll Academy
Deuteronomy 31:6,8
Proverbs 10:17